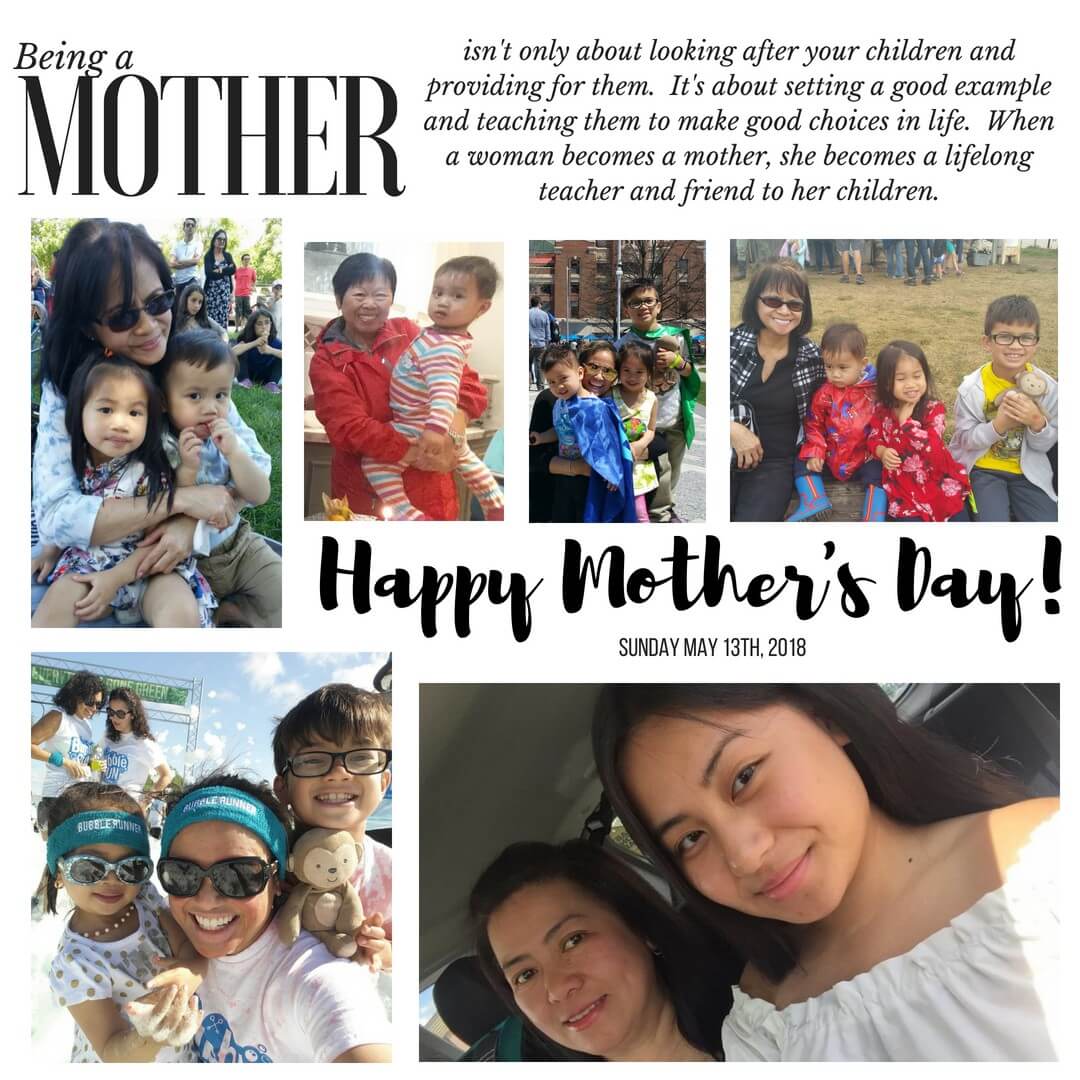 ---
When special occasions come along, sometimes the most difficult part of the celebration is what to get that special person. There's always the question of
What do you get the person who has everything?
How much should I spend?
Where should I get a gift?
When everything is said and done and after researching what Mom's Really Want according to discussions with other mothers in our community and friends and family, here's a list of recommendations. As a mom of three and a daughter to a wonderful mother, I have received and given some of these gifts. Others suggestions have come from community discussions or what I've come across when searching for my own DIY projects.
These gift ideas won't break the bank but will be something she'll always remember.
(1) A monogrammed notebook, agenda, tote, or keychain. Giving gifts that are personalized are always a nice touch but sometimes when the event creeps up on us, there isn't enough time to get this done. Regardless of the gift, personalizing it says I thought about this specifically for you and gives it the feel that it was made for her. Mom's are always organizing, making lists and are constantly coming up with what to do and when so agenda books and notebooks are a popular choice. Totes are great bags for moms on the go (and which mom isn't?) – the bag that we can throw a bunch of things in when in a rush. Keychains are always great too. Who doesn't ever need a keychain? At our most recent visit to Chapters/Indigo, we found out that they monogram their products for a nominal fee and will do in right on the spot. They have a great selection of the items mentioned above so check out your closest Chapters or Indigo. Here's a photo of what we had done for our moms.
(2) A recent framed family photo or a collage of her with all your kids, with you and with each child is a wonderful idea. It's something the family can look at and enjoy each day. It's the thought that counts and the effort you put into it that will really matter to her. You can easily print a collage at Wal-Mart in as little as an hour or at Costco or other retailers that provide a one hour photo lab. Most of these retailers have a software that allows you to upload your photo(s) which gets arranged automatically into a collage for you. Based on the size you want printed, this gift can cost as little as $20. Here's an example of a collage we created – not for Mother's Day but for our son's birthday. This was done at Wal-Mart in under an hour and cost us $20 plus the frame which was about $20 as well.
(3) Depending on whether you're buying for your own mom or for your significant other, a care basket or box with all of her favorites purse items in it would definitely put a smile on her face. Homesense has pretty boxes ranging from $3 to $15 depending on the size and Dollarama has an assortment of boxes, baskets and bags as well. Put in some of her favorite color tissue paper and her favorite items, and there you go – a package made and personalized just for her. Have the kids or grand-kids pick out some fun goodies to put it in such as her favorite lip gloss, some hand cream, a fragrant bar of soap, favorite nail polish with summer colors, favorite snack, the sunscreen she uses, a cute pen for writing notes, etc.. The options are endless. This really shows her you know her and she'll think of you and her kids whenever she uses the item. The cherry on top would be to put it in a plain box and leave it outside at the door on Mother's Day and tell her that there's a delivery for her at the door!
(4) Mothers are always Go, Go, Go!!! If there's one thing that we sometimes really want, it's time to just relax and have some peace and quiet. Giving her a gift certificate for a mani-pedi, a yoga class (Branch Yoga, Fitness by the Lake, an art class (4 Cats Studio, Visual Arts Mississauga at Riverwood), a cooking class, a personal chef (Kippis, 10 Best Personal Chefs) for a night or something she loves to to do so she can have time to treat herself is always a winner. If you want to go the extra mile, call up a hubby of one of her good friends and perhaps co-ordinate this gift so that she and her girlfriends can go together. One of the most priceless gifts is the gift of time and shared memories which brings me to our next gift.
(5) Time flies when you have kids and we definitely feel it as we watch our three children grow each and every day. The gift of memories goes a long way and it teaches children to appreciate the time you have together. Do you have some MegaBlocks hanging around that your little ones can spare? Or if you're a crafty dad, get a piece of wood that you can cut into several 2″ cubes? Either you or your kids can write down activities on them that she and you, her and the kids or her and the entire family can do together. Write them on the wood blocks or the MegaBlocks and have her pick one each week or each month until the next Mother's Day! See the example below (we did this for daddy on Father's Day). Having your kids write them out if they are old enough is a nice touch. If you do the blocks, the kids can paint them. I used a mason to put them in but any container will do!
(6) Gifts don't have to be expensive. As the saying goes, "it's the thought that counts!" One gift that seems to be a favorite among mommies are chore gifts (where the kids do some chores they don't usually do). You can create a coupon book and print out specific chores that you or the kids can do for her that you don't normally do. Here a site that offers various Mother's Day Coupons to Print Off for Free. Click here! The great thing about this gift is that it can lead to chores being done on a regular basis by your kids! Now wouldn't that be awesome?
(7) Last but not least, if you're still stuck and don't have much time to create something, there's always the store bought gift. Without spending too much, there are many boutique stores that offer Mommy geared fun and thoughtful gifts. Here are a few examples of some that I have come across and some that have been recommended by other moms. Many stores do Mother's Day specials or packages so its easy enough to pick something up that emphasizes the importance of this day.
See these photos provided by Zest in Port Credit!
Disclaimer: Please note that we Do Not have any affiliations with any of these recommended places. They are only recommendations of things we have come across through discussion, through our research and places we have been to ourselves.
We hope that this information has been helpful. Regardless of whether a gift is given or not, the most important thing us Mothers love about this special day is that it signifies the day when we learned to love unconditionally, became lifelong teachers and change, for the good of those little people now depending on us!
Happy Mother's Day!!!
Thank you to my husband and precious children for this gift that is a reminder of the beauty of Motherhood!