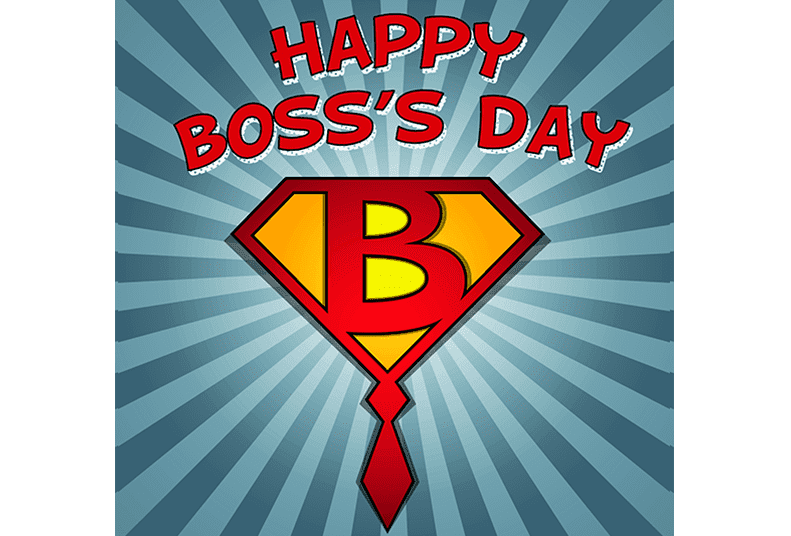 ---
It's that time of the year again. The flourishing colours of summer greens and blues transition to the vibrant reds and oranges of autumn. I've always loved fall; the crispness of the air with the nice hint of heat.
October is well known for its several festivities and holidays; the bountiful Thanksgiving with turkey and stuffing galore. Who could forget the spooky yet sweets filled traditions of Halloween? October is also known to be a month of awareness for things like Mental Health, Breast Cancer and Lupus. It definitely stands out as a month of appreciation, an appreciation for having what you do and what you don't, a beautiful month indeed.Truth be told, I never paid much attention to the national days associated with October, other than the ones I've mentioned. This year makes a special one for me though, October 16th; National Boss' Day. Why may you ask am I particularly fond of this day? Well, given that both my bosses are AMAZING, it comes from a more personal perspective; a self growth, self realization, self worth perspective to be exact. They are a testament that when you give people the chance, direct with constructive criticism, and genuinely care about progression into success, you can change the life of someone in more ways than you know!
Prior to working the dental field, I always had a passion for the medical world. I loved the idea of working with patients to help them, working with doctors and nurses and medical experts to progress in the world of medicine. I've worked with some amazing people doing what I love.When I first got the call from my office manager, I was in disbelief, a dental office? She was sweet, super polite and asked me to come in for an interview. I was working at a fertility clinic at the time and had never worked in a dental office. I had a phobia of the dentist let alone ever thought of working for one. During my interview, it was known I had no prior experience in the dental field. I felt a sense of doubt because I knew I was at a disadvantage amongst the other potential hires, but I was eager to prove to them that I was a fast learner, great at multi-tasking and capable of new challenges in a field unknown to me.
When I had found out I was hired, ecstatic was an understatement! Although there was a lot to learn about dentistry, I loved that I was able to take some of my skills from the medical field, including the passion to help patients, with me and utilize those in my new position. In all honesty, the first month or so was particularly hard. As previously stated, I had no prior dental knowledge. It was pretty intimidating to be working with such an amazing team who all knew the ins and outs of dentistry. I felt almost out of place. And as "easy" as it was to hire me, it would've been that easy to let me go. Surely my boss' didn't have to go the extra mile to teach me from scratch. They didn't have to be extra patient or understanding when I made mistakes, big or small. They didn't have to take the chance on someone from a completely different field and expect them to progress in theirs. But, they did. They celebrated small victories, the ones that meant the most. They allowed me to not only believe in the good that they provide their patients, but that they are great people first and foremost. They've supported my capability, they've shared tremendous knowledge and continue to elevate not only myself, but our team to become the best so that we can provide our patients with the best!I may not be a dental expert, but I am grateful in the knowledge I do have and continue to receive from such an amazing team. It's only been a year and knowing that our office is lead by two amazing people marks for an absolute recognition. It's easy to say that they provide the services they do because it's their job, but coming from a non-patient perspective and sharing this story, I truly believe that good dentistry starts with good people. You're not told to brush more, or floss more because that's what you're supposed to be told, it's because the team instructing you to genuinely care that you should. They want you to progress towards better oral health, they want you to learn things you may not have known to become better and do better and because you deserve wellness and greatness in oral health, just like they have taught me!
So, in recognition of all great bosses, Happy National Boss Day! We wish the best to all those great bosses who lead their team to success and being prime examples of hard work, commitment, kindness, and awesomeness!Call us at 905-278-4297 to book your next appointment with an amazing dental boss today!