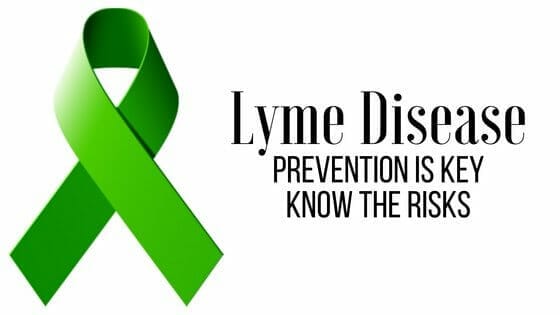 ---
Lyme Disease got you Ticked?
Summer's here and so is the warm weather. That also means bug season and Public Health Ontario is warning the public that tick borne illnesses such as Lyme Disease are on the rise. What can you do to protect you and your family? According to Public Health Ontario:
The best way to prevent Lyme disease is to prevent tick bites by:
covering up
using insect repellent that contains DEET or Icaridin
double-checking yourself as well as your children; paying close attention to areas such as your scalp, ankles, armpits, groin, navel and behind your ears and knees
washing and drying thoroughly
checking your pets
Symptoms of Lyme Disease include:
fever
headache
muscle and joint pain
spasms, numbness or tingling
facial paralysis
fatigue
swollen glands
expanding skin rash
Symptoms can appear from 3 to 30 days after a bite from an infected blacklegged tick. If left untreated, infection can spread to joints, the heart, and the nervous system.
Considering the health risks linked to Lyme and other tick borne diseases, seeking treatment for these conditions is vital to protect our long-term health. But did you know that here at Credit River Dental Centre we can help patients fight against tick borne diseases? Yes, dentists can help detect possible cases of Lyme disease.
Oral Symptoms of Lyme Diseases Include:
​Dry mouth
Tooth sensitivity
Pulpitis, or the oral inflammation of dental pulp
Pain in the chewing muscles
Pain the the temporomandibular joints (TMJ)
Bell's Palsy or facial paralysis
Involvement of the parotid glands may manifest as acute parotitis
The CDC suggests that a dentist should consider Lyme disease as a possible cause of a patient's discomfort if a patient complains of facial pain that has no identifiable oral health problem. Most cases of Lyme disease can be treated successfully with a few weeks of antibiotics. If you have any questions about your oral health or about the Oral Health link to Lyme Disease, please do not hesitate to call Credit River Dental at 905-278-4297.
For more information on Ticks and Lyme Disease in Ontario:
Ontario Lyme Disease or Lyme Disease Risks