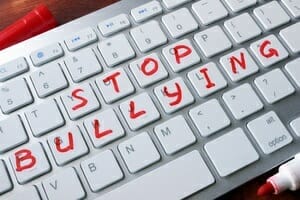 ---
This upcoming Wednesday, February 28, is Pink Shirt day. It is a day that is being recognized as a health promotion day in Canada for anti-bullying. The Pink Shirt day movement was founded in 2007 by David Shepherd and Travis Price (17 at the time) who stood up for a Grade 9 boy who wore a pink shirt to school. Price and Shepherd distributed pink shirts among other male students and stood in solidity against bullying.
This year, the movement is focusing on cyber bullying, which is the act of bullying with electronics (ie. text messages, social media) which affects thousands of children and teens through out North America and around the world. With the growing improvement of fast instant messaging and social media, cyber bullying happens so often. There are many forms of cyber bullying and some include: exclusion, harassment, cyberstalking, catfishing and many more. For more information about the different ways of cyber bullying, please visit: Forms of Cyber Bullying
If you speculate that your child is being  cyber bullied here are some tips that can aid in stopping and preventing it from happening: Getting Cyber Safe
We as health care providers not only believe in having a healthy smile, but also that everyone has a right to live in peace and be free from any pain or stress. This Wednesday please wear Pink and stand up against bullying.